Hand Crafted Glass Lighting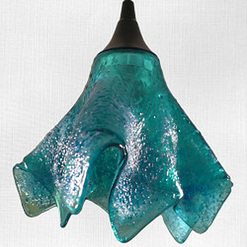 ​
Set the mood with these unique lighting designs. Each piece is hand crafted using the artistic process of folding, fusing, draping and layering sheets of high quality glass. To achieve the desired translucency or opaqueness, several layers of glass and colors are applied and shaped.The technique results in an homage to fabric, reminiscent of creating subdued lighting with a scarf or handkerchief.
See something you like? Click
here
for different angles and close-ups.
**No two are exactly alike, but sets can be created. Approximately 9" tall x 6" wide.035454
---